Tiles
From OpenStreetMap Wiki
Tiles are rectangular slabs of ceramic affixed in a grid arrangement to your bathroom wall! But here we're much more likely to be talking about map tiles:
Graphical Map Tiles
Map tiles are typically 256 x 256 pixel images. e.g.: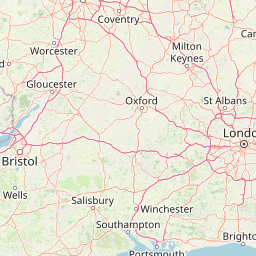 This isn't always the case, For example CloudMade offers OpenStreetMap 64 x 64 pixel images for mobile use, however 256 x 256 pixel images are becoming a de facto standard driven by Google Maps.
A "tileset" typically includes enough tiles to form a very large image, if they were shown all at once, and also several zoom levels. Generally the idea is not to show them all at once, but to display a particular area of the map on a website. Normally this is done using a javascript map library to provide panning and zooming functionality, and request downloading of new tiles as necessary to show the user new areas of the map (a Slippy Map)
Using tiles
Technical data
Development
Servers
Notes
↑

Copy the destination of the link to get the url for OpenLayers
Tiled map data
Links