Project of the week/2011/Feb 09
Florist
Has the weather looked a bit monochromatic lately? Let's brighten things up a bit by mapping something colorful. How about a flower shop? Flowers, bouquets, corsages and arrangements for events are available from a florist shop.
Tagging suggestions
A florist shop may be represented as a point or an area in OpenStreetMap.
The only required tags for a florist are
Add addressing information for the store as well.
Wheelchair accessible?
Results
These graphs show the number of shop=florist objects* in the OpenStreetMap database and are updated approximately once per hour.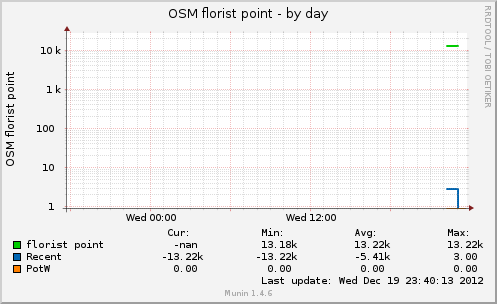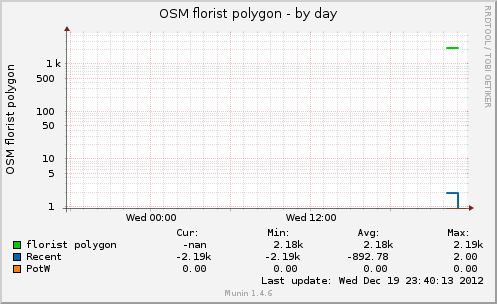 The "recent" line shows the number of objects added recently. It is a rough indication of PotW activity over the last little while, nominally an hour. The "PotW" line indicates the start and end of the project period. It is imperfect and still manages to be fun.